Following the successful completion of his HNC course last week, we are delighted to share that Connor received 'Student of the Year' from Lincoln College!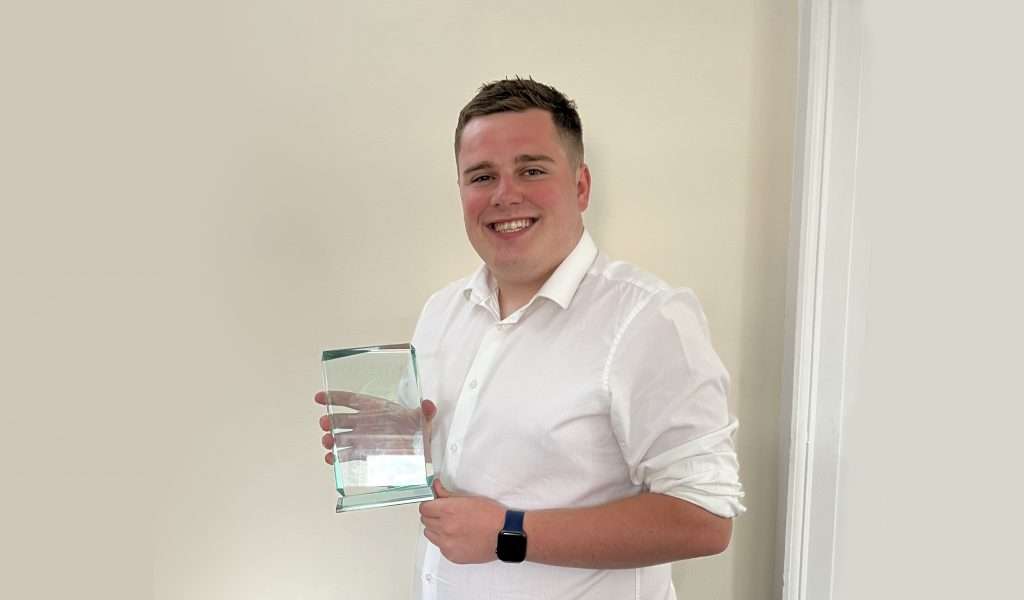 We caught up with Connor to congratulate him and find out more about his journey so far.
Congratulations Connor! How does it feel to receive this award?
To be honest, to even get to the end of the course is an achievement in itself, but to win an award highlighting my dedication and hard work is a great feeling!

It isn't everyday that people get noticed for doing good work, so for that I am grateful to have received that acknowledgement.
What was the award for?
Before realising that Architecture / Digital Capture were my preferred disciplines and joining Waldeck, I was part-way through studying a HNC in Mechanical Engineering. So my award was for my hard work towards completing this.

The award was for 'Student of the Year' within the Engineering Department at Lincoln College.
How did you find the course?
The course was great, though I'm glad it's over. The course really helped broaden my knowledge, as well as challenge what I know. The math's side of the course did test me, but I managed to pull through. I managed to achieve a distinction, so I think it was well taken within my stride.

Although the course was a HNC in Mechanical Engineering and I moved to an Architectural / Digital Capture role at Waldeck from a previous employer mid-way through, I have already been able to make use of a great deal of transferable skills.
What does your role at Waldeck entail?
My role is split between the Architecture team & the Digital Capture team. Within the Architecture team, I'm developing my skills to become more involved in projects by working closely with and learning from the rest of the team, as well as developing my skills individually.

Within my Digital Capture role I am tasked with going to site and collecting information. Once this is done, it is my job to process this and produce a point cloud, drawing of site or similar output, depending on the clients requirements, which can then be handed to the client or used by an Architect to help them make informed decisions.
What advice would you give to anyone looking to get into a similar role?
Don't be afraid to take a risk! I took a risk back in February taking on this role, and I've not looked back. I was surprised as to how much of my skills were transferrable, and the same thing might just happen to you!

Also, don't be afraid to fail. It's how we learn, and the people within the team will help you if you do get things wrong and what can be done in the future to improve/make sure it doesn't happen again.
What are your career aspirations?
I'm planning to go to University later this year and study an Architecture related course. This will hopefully allow me to integrate even more with the Architecture team and broaden my knowledge further.

Beyond that, I would like to get into a management role, but I'm under no illusion I need to get a great amount of experience before that!
Find out more about our Architecture team recently becoming RIBA Chartered >