Richard Sargent, (Pools and Liners Coordinator), Rob Mahoney (Pools and Liners Review and Acceptance Lead) and Dario Teixeira (Pools and Liners Review and Acceptance Lead) make up an integral part of the team which sits within the JDO (Joint Design Office) at HPC.
The team is tasked with managing the engineering configuration of all of the steel-fabricated tanks which are embedded within the buildings in the Nuclear Island at HPC.
The image below shows one of the liner rings being lifted into the reactor building: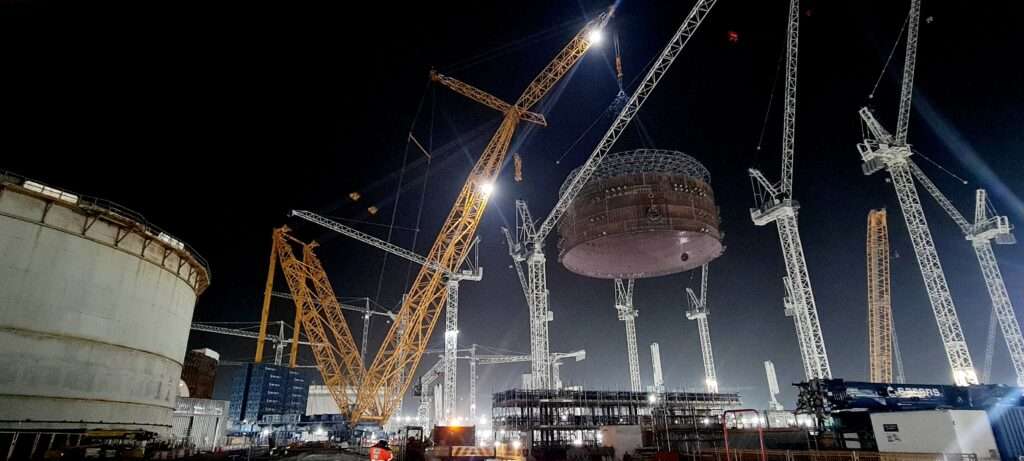 Rob Mahoney, Pools and Liners Review and Acceptance Lead, explains more:
"The tanks serve to protect the plant by acting as storage for various liquids which are integral to the safeguard systems during maintenance or accident scenarios. The tanks are manufactured as separate modules or panels in factories off-site and assembled together on site.

"During the manufacturing process many changes are required, both from the designer and the contractor, and it is the JDO Pools and Liners team who are responsible for acting as Intelligent Customer to ensure any nuclear safety impact is identified and managed, and the changes are incorporated into the configuration of the plant.

"The team is constantly striving to help the project achieve crucial milestones. We collectively use our experience and knowledge developed throughout our time working on the project to help solve challenging engineering queries, often with nuclear safety significance.

"Although we didnt win, it is with great appreciation that our efforts have been recognised as a contributing factor to the delivery of safety and success for the build of HPC."
The HPC Excellence Awards happen every year and have been running for 5 years.
Judging took place over the course of September and October where nominees were collated and the shortlist decided.
This year the 'Team Delivery Performance' category which our team were shortlisted for, had just 6 other shortlisted teams, out of an incredible 55 nominees.
Three finalists were then taken forward to the Final which culminated in an awards ceremony on November 25th at Taunton County Cricket Club, Somerset. The judging panel was made up of EDF Energy Nuclear New Build (NNB) Directors and Leaders.
Congratulations to all the 2021 winners!
---
More about our involvement on Hinkley Point C: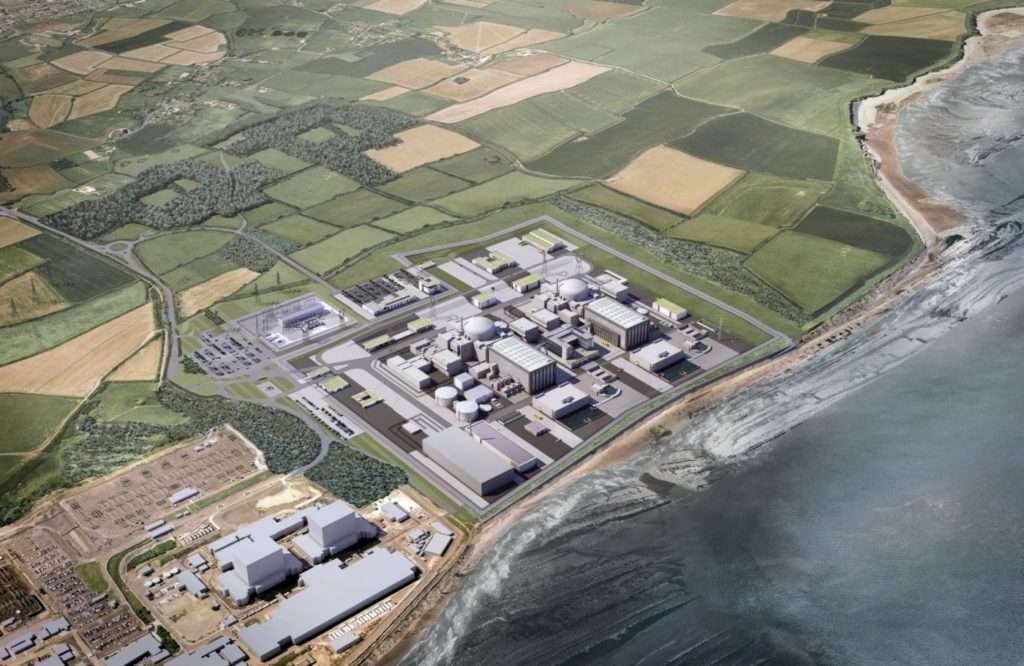 Functioning as technical specialists, Waldeck have already been involved with the project for the past seven years as one of EDF Energy's framework engineering firms.