Before Liam heads back to finish his final year at Uni, we caught up with him to find out more about his time as part of our Commercial team, what Liam's plans are post-graduation and what he will take with him from his journey at Waldeck.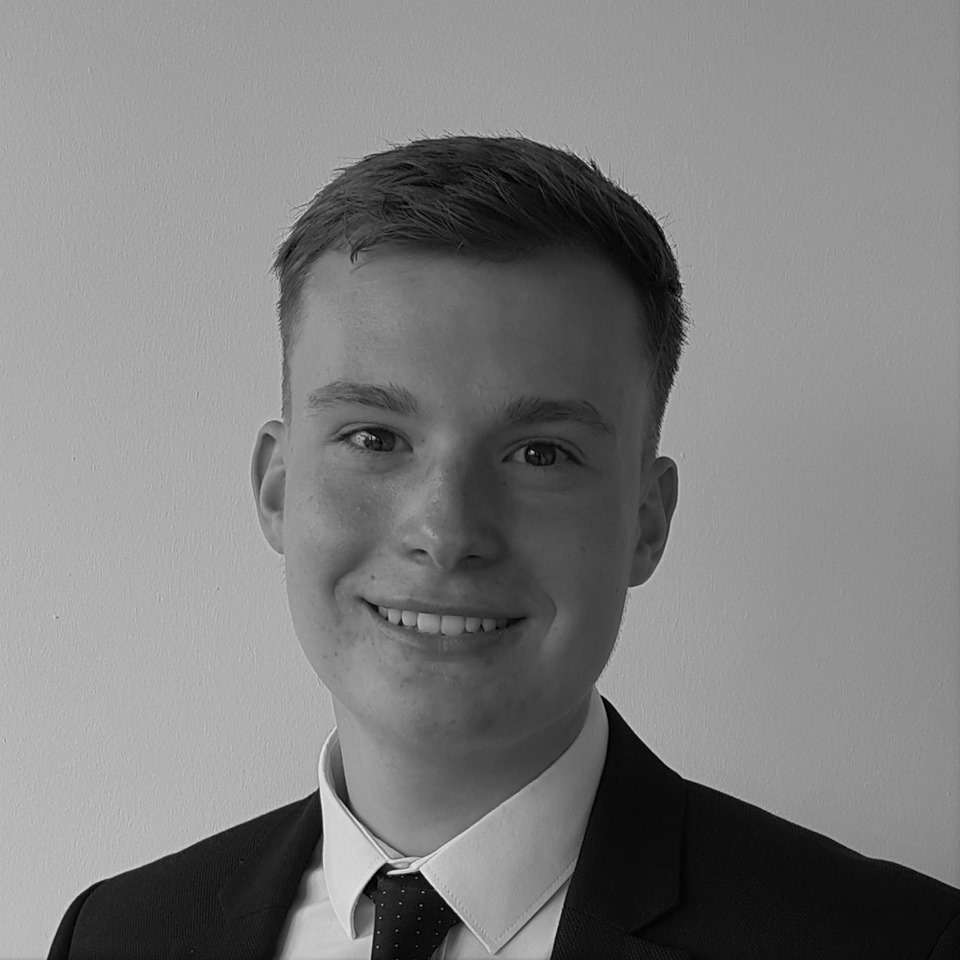 Liam, tell us a little bit about what sort of tasks have you been completing as part of your placement?
Throughout my placement I have been challenged by a large variety of tasks, with some of the responsibilities being to attend monthly site progress meetings, taking minutes and assessing the Contractor's Application for Payment; measure drawings on the measuring software Cost X for cost estimates and assisting the wider team compiling and checking Interim Payment Notices and Financial Reports.
As a result, do you feel more prepared to go into a graduate job?
Yes, definitely – during my placement I have being involved with projects from the pre-start and tendering stage all the way through to handover. This has given me the confidence of having well-rounded knowledge and experience throughout the lifespan of a construction project.
And what would you say has been your 'career highlight' during your placement?
Independently travelling to sites to carry out Application for Payment assessments. Or learning how to use the Cost X measuring software to produce cost plans/estimates.
What real-world experience will you take away with you about the construction industry?
I've learnt a lot during my placement, but one of the key points I will take away for sure is that good relationships and collaboration are vital to delivering successful projects and always equate to a better outcome.
Why did you choose Waldeck for your placement?
A lot of companies weren't responding to my emails about placement opportunities, it was nice that Waldeck not only responded, but seemed very keen. When invited for an interview, I felt comfortable and from my initial experience everyone was welcoming and it seemed a very positive working environment. One of the things that drew me to Waldeck was the fact they were a smaller business but working on large, multi-disciplinary projects, which has given me a really broad range of experience and understanding.

What advice would you give to someone looking to do a placement year?
To not be overwhelmed at first, this was my first real role in the construction industry so everything was really new to me, however over time you begin to understand the processes and will soon find your feet! Always ask if you are unsure.
What are your career aspirations once you have finished your degree?
Once I have completed my degree I would like to carry on pursuing a career in Quantity Surveying, starting by securing a Graduate role and then working my way to Chartership.
As with all of our placement students we take on, it has been a pleasure seeing Liam develop within his role and we wish him all of the best in his final year of studies.
To find out more about placement opportunities at Waldeck, please contact Talent Acquisition Partner, Becky Hicks by calling 08450 990285.