Graham Wright, Director of the team shares:
"I am delighted to be able to share this fantastic news with colleagues and clients. Warren and Kirsty are extremely valuable to our business and their promotions are part of the continuous growth and evolution of our team, as well as their own impressive career journeys.

"The Commercial & Risk Management team has grown from 0 to 15 staff as we enter our sixth year in business and has recently been restructured to facilitate these two Project Director roles and support our on-going progression through new projects, clients and regions as we enter our fifth and best year yet!

"Warren will be focusing on the management of the team from an operations point of view as well as overseeing the Health & Safety and Quality Assurance for the wider business, whereas Kirsty will be driving the people and resource management of the team. This will enable me to focus on growing our business in new regions and expanding our service offerings to clients."
We caught up with Warren and Kirsty to find out more.
Congratulations to you both! What career path has led you to where you are today?
Kirsty:
I started my career in the construction industry over 15 years ago, starting straight from A Levels I did my degree through day release to University. This, in my opinion is the best way in this industry, as you learn the most on the job!
Following several years in industry, I became Chartered in 2013 and have continued to grow as an individual and professional ever since. My experience has varied from residential, education and care including a secondment for three years working as a client in the dementia care sector.
Warren:
After joining Waldeck back in 2013 as Operations Manager I was later promoted to Head of Safety, Health, Environment and Quality (SHEQ) in 2016, before taking on a more client-facing role in the years to follow.

Alongside my core role, the changes in the CDM Regulations in 2015 introduced the role of Principal Designer which I took on to support the delivery of projects across the business. Throughout my time at Waldeck the Health & Safety side of my duties have evolved and were recently enhanced through completing my NEBOSH qualification and the addition of Jonathan O'Dowd to my team which has allowed us to provide a more comprehensive Health & Safety Consultancy offering to our clients, whilst also supporting the wider Waldeck engineering team on a range of high-profile multi-disciplinary projects.


You both have very different roles within the Commercial team, can you tell us more about what you will be doing in your new positions?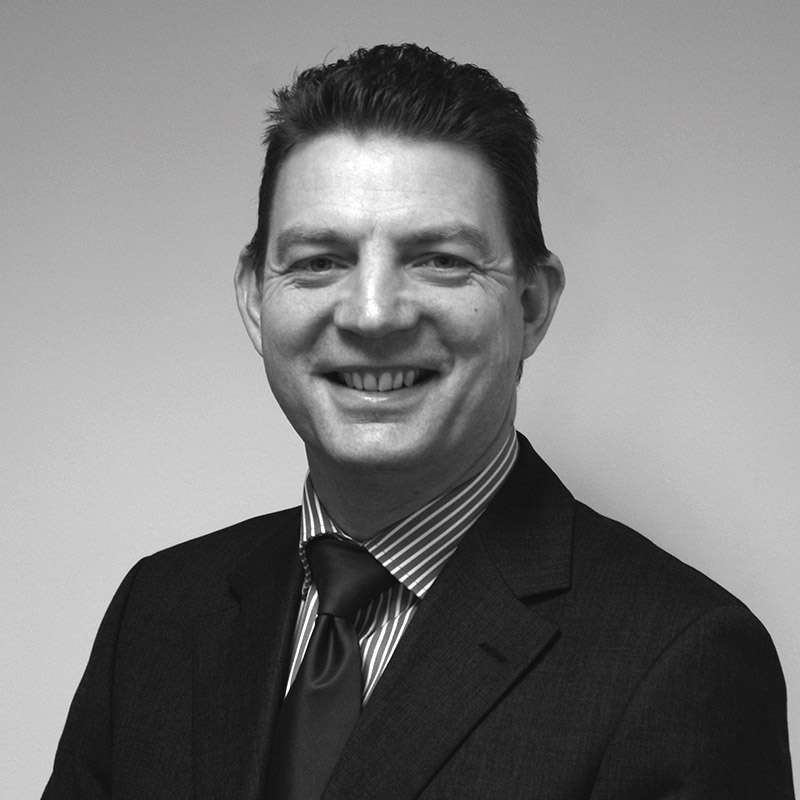 Warren:
Within the Commercial & Risk Management team I will be working to enhance our Heath & Safety Consultancy offering for clients as well as looking after some of the department's management, particularly around accounts and operational functions.
Across the wider business I will be continuing to develop and deliver our offering as Principal Designer and looking to support the Waldeck team on any internal SHEQ issues.
Kirsty:
Along with continuing with my project involvement, I will also continue to help our business win work by growing our client relationships along with making new ones.

I will also be supporting the wider team on their projects and managing the teams resource requirements to ensure we are the productive, efficient and ready for more growth as a team.
What does this mean for clients and the Commercial team?
Warren:
For our clients it will mean business as usual, but with the reassurance that a senior member of the business is involved in their projects as well as being able to offer a wider scope of auditing should they require it.

For the team it allows Graham Wright, our Director, to spend more time on business development and expanding both our client base and team members, while I look after the day-to-day running of operations.
Kirsty:
For our clients, I will now be able to have a greater involvement in understanding their business needs and aspirations and helping them to achieve these with the support of the wider team and business whilst still being a key day to day contact for their projects.

For the team, by having me managing the internal resource requirements and being more involvement in the various projects the team work on, we will all be able to work more efficiently and collaboratively to ensure we pass on our experiences so we can continue to improve our service to our clients.
What projects and markets are you focussing on for 2022?
Warren:
From a Principal Designer/Health & Safety perspective there are a couple of stand-out projects next year. West Midlands Interchange, which is a multi-discipline project, will be a flag-ship project for us as Principal Designer and also requires our involvement in the Common Safety Method procedures required by Network Rail.

Another example of a project we are involved with is a 70nr unit Extra Care facility for Wrekin Housing Group at Newport. We will also be expanding our Employer's Agent and Principal Designer offering to markets within the Yorkshire, South West and North West regions as well as growing our in-house auditing capabilities.
Kirsty:
One key area I have a personal and professional interest in is the care sector, particularly following my secondment with a dementia care client, WCS Care Group a couple of years ago.

This particular client tested boundaries and actively promoted innovation within their designs which was a fantastic learning journey for me. I have a few great sites due to start on site next year and in particular I am looking forward to continuing to work with Wrekin Housing Group on their mixed-use scheme in Donnington, Telford consisting of 90nr affordable homes, a 76nr extra care scheme including a dementia cluster and 20nr retirement living apartments! Next year is looking to be very exciting!
---
To find out more about Waldeck's Commercial & Risk Management capability, please don't hesitate to get in touch with Graham, Kirsty or Warren by calling 08450 990285.