Ian is a knowledgeable member of our team with over 25 years' experience working on projects across the pharmaceutical, residential, leisure, office, retail and industrial sectors for clients in the UK, Europe and the Far East.
Ian joined Waldeck in 2019 and has been an integral part of our Architecture team ever since. He has been working within our multi-disciplinary team on a range of projects for clients including Network Rail, Glaxosmithkline (GSK), Phenix Suites and Premier Foods.
In his spare time, Ian enjoys cycling and going on family walks with their dog.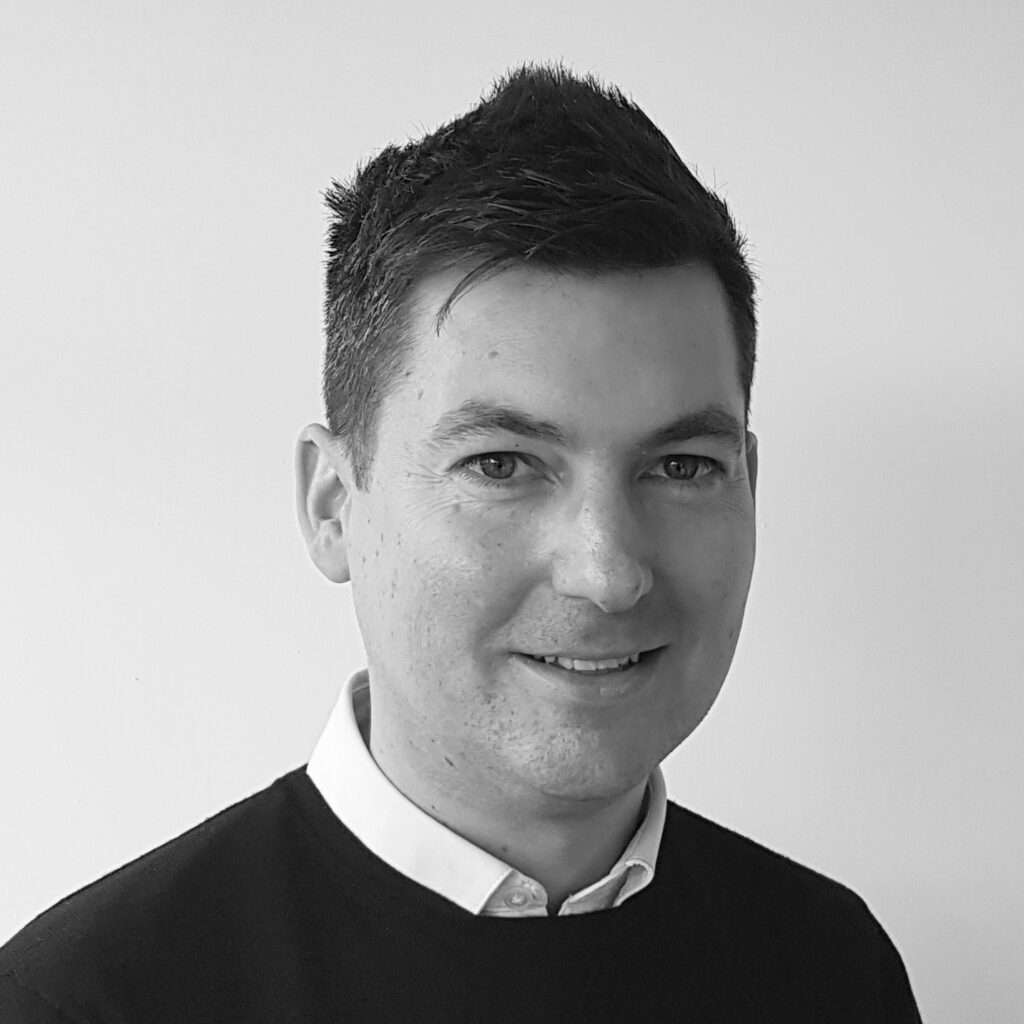 So Ian tell us a little bit about your role as an Associate Director?
I have found that my expertise has come to fruition within my role at Waldeck. Having a wide range of sector knowledge which has evolved over the past 25 years, including my time working for different sized Architects practices, has been of huge benefit to my role as Associate Director.
I enjoy being an integral part of a team and working on a variety of sized projects from large rail schemes to smaller leisure and retail work.
What is your favourite part about your job?
I really enjoy the client day to day contact, and quite simply, making them happy and appreciative of our work and effort which goes into creating their projects. I like seeing a project through from the initial start-up meeting and then running this all the way to completion and handover. Knowing the beginning product and then seeing it finalised is hugely satisfying.
What has been the most rewarding project to work on so far, and why?
All projects whatever size are as equally important in my view. I am currently working on a new Network Railway Station project, running and being part of that Architectural team has its challengers due to a logistically difficult site, but seeing it being built onsite is the rewarding element which makes it all worthwhile.
What are your main areas for focus when designing and delivering a project?
The starting point is always the client aspirations and brief, and then expanding on these expectations. Communication is key to the success of any project alongside a collaborative working ethic. Every single person involved in the delivery of a project is crucial to its success, and starting with a suitable and thought-through design is the fundamental starting point for any project.
What's next for you and the architecture team?
Waldeck have a fantastic Architectural team at all levels of the business and all of these design and delivery levels matter. The current team have a diverse range of sector experience and growing these new sectors will be the main focus moving forward.
---
To find out more about Waldeck's Architecture team please call Ian on 08450 990285 or send him an e-mail here.