Sue is an experienced Associate Architect RIBA ARB and team leader with over 20 years' experience across a wide variety of projects in the public, healthcare, hospitality, education, transport, leisure and residential sectors.
Sue joined Waldeck in 2019 as an Associate Architect based in our Sheffield office and has been working on a broad range of projects for clients including Harrods, Network Rail and the NHS Trust.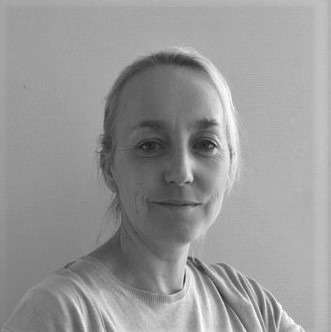 In her spare time, Sue enjoys an active outdoors lifestyle and has challenged herself to complete the 214 Alfred Wainwright Lake District fells within a 2-year time frame
So Sue, tell us a little bit about your role as Associate Architect?
In my mind working as an Architect is the perfect job, it combines creativity with buildability, demands excellent communication and team working skills, requires you to be self-assured in delivering a design solution and have good management and planning skills to take the project through its stages from inception to completion successfully. It also needs you to be a problem solver as things rarely go to plan.
What is your favourite part about your job?
My favourite part of my job is definitely working as part of the wider multi-disciplinary team to deliver projects. It is very rewarding to work alongside the client, wider stakeholders involved on the projects, fellow consultants and contractors, I meet some amazing people, all of who contribute in their own way to make a building a success.
What has been the most rewarding project to work on so far, and why?
All projects are rewarding in their own way but the station project I am working on at the moment is particularly as it involves a large team and stakeholder group which is great to be a part of. Hopefully it is a project we will be able to talk about in more detail soon! It's particularly satisfying to work alongside our digital team, structural and civils and building services engineers as a unit to deliver the project and to manage the project working from home via Teams has been a positive experience under the current Covid situation
What are your main areas for focus when designing and delivering a project?
The main objective is ensure that the building meets the clients brief and then some. That is, it does what its required to do in terms of the space allocation but it is the way the spaces work together, how they feel in the 3 dimensional environment and how the building makes you feel when it is visited; worked in; seen that really adds excellence to the design. It is possible to deliver more than is asked for or expected in good design.
What's next for you and the architecture team?
We have an amazing architectural team which is supported by our multi-disciplinary colleagues, it's a very exciting time as we look to take on more large projects and carry out new projects with our key clients, we are looking forward to building on our existing relationships and forming new partnerships.
---
To find out more about Waldeck's Architecture team please call Sue on 08450 990285 or send her an e-mail here.