Veronica and Amy have over 35 years' industry experience between them and have a combined service at Waldeck of over 30 years.
Together they have been working with the wider business to implement Digital Capture and BIM Consultancy solutions into client projects to improve efficiencies, data quality and to leverage information through the intelligent handling and analysis of data.
As an example, this has seen them lead teams to:
Deliver BIM Strategy for the UK's largest nuclear new build project
Implement BIM for huge automotive infrastructure projects
Combine multiple data sources and live telemetry to create federated BIM models for ports
Develop and integrate digital capture for marine and aviation engineering
Digitalise masonry bridge condition inspections and development of asset viewing solution
We caught up with Amy and Veronica to find out more: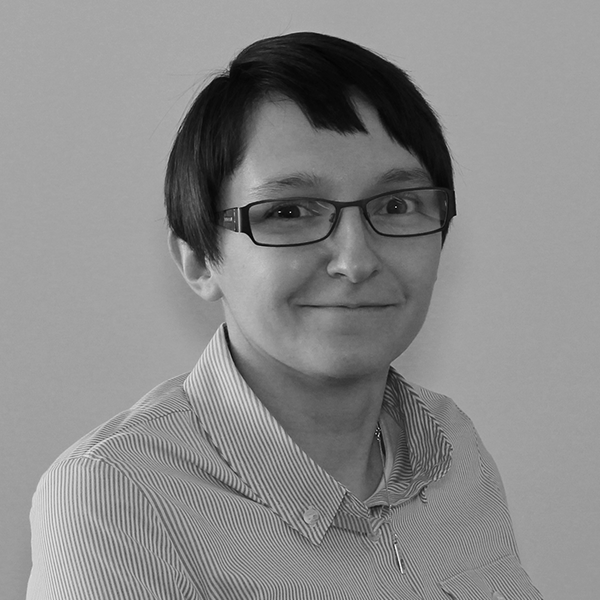 Amy Cheeseman, Head of Digital Capture
Amy has 16 years' experience in the engineering industry, delivering projects across the rail, logistics and infrastructure landscape.
---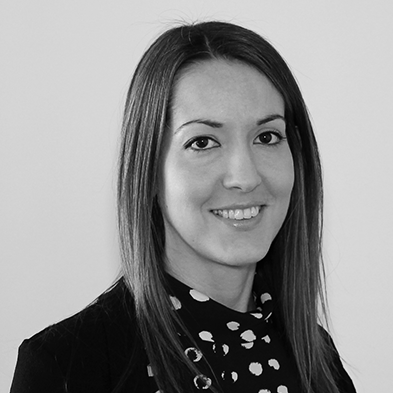 Veronica Ruby-Lewis, Associate Director & Head of BIM Consultancy
Veronica has 19 years' experience in the engineering industry, delivering projects across the rail, nuclear, manufacturing and built environment landscape.
Hi both! Congratulations on the recent award wins and shortlists! To start with, can you tell us a bit about your roles behind the scenes?
Amy:
I lead Waldeck's Digital Capture delivery across the business, collaborating with clients and project teams alike to ensure all drone and terrestrial survey operations are conducted in-line with regulatory and project-based requirements.
I have recently been working on a number of technically challenging projects for Network Rail and most recently I have been supporting their bridge inspections R&D team with their aspirations to move towards a digital approach.
I'm also a qualified drone operator, with several years' experience in undertaking digital capture across a broad range of complex environments.
Veronica:
I lead the development of the BIM Strategy and its delivery to ISO 19650-2 across all Waldeck offices, collaborating with key stakeholders to support the implementation of the strategy, company standards, workflows, and procedures.
I also graduated from the UK's first work-based BIM focussed Masters and obtained an MSc degree in Building Information Modelling Management with the knowledge gained being implemented across our client's businesses standardising processes, protocols, and information requirements to successfully deliver projects time after time.
Over the last few years, I have been involved in many exciting projects, working with, and providing strategic multi-disciplinary BIM and digital asset lifecycle solutions to industry leaders in the nuclear, manufacturing, and environmental sectors. Most recently, supporting Network Rail with their future aspirations and taking their vision of having a solution which supports a digital, data driven approach to the asset management of their 29,000+ bridge portfolio into a demonstratable working solution.
What are the main benefits you have seen from utilising Digital Capture & BIM Consultancy solutions within Waldeck's projects?
Amy:
From a digital capture point of view, I would say being able to capture environments and engage clients with their projects in a variety of ways. The mixture of technologies we use enables us to always find the best way for clients and project stakeholders to interact and make the most of data. This not only gives them a better insight into their project, but also de-risks many aspects, and even more importantly since the onset of the pandemic has significantly reduced the need for site visits.
Veronica:
From a BIM Consultancy point of view, there is no greater satisfaction than being able to turn our client's visions for their assets into reality; helping organisations develop robust processes and workflows to improve performance, whilst generating value and delivering efficiency.
What has been your favourite project so far and why?
Amy:
Whilst proud of what we have achieved on all our projects, and especially the Network Rail Panoptic Bridge Management project, my personal favourite has been the capture of two pilot boats for Dales Marine which were undergoing engine refits. Not only was it a great place to work on a dry dock with a beautiful view across the Clyde and lochs, but it was also fantastic to work in a new environment to get the highest quality data working in the complex and confined spaces below deck.
I enjoyed working very closely with our engineering team to understand how best to exploit the 3D data in specialist marine design software and develop new workflows, analysis, and outputs to support the design refit of vessels, as well as wider engineering applications in the aerospace and automotive engineering sectors.
Veronica:
For me, the Network Rail Panoptic Bridge Management project stands out. From the outset, Network Rail had very clear aspirations of what they wanted to achieve in this project. As the team (comprising stakeholders from Network Rail, Nottingham Trent University and Waldeck) continues to work through the scalability of the approach and solution overall, we are unravelling all the value adds which this work offers for the wider periphery of Network Rail stakeholders.
How can your teams experience help next clients?
Amy:
From a digital capture point of view, I would say our experience across such a broad range of industries and environments means we can advise the best methods and outputs to suit a client's requirements. This ensures the client gets the right data to support their immediate project need, such as Scan to BIM, structural analysis, or construction verification. Additionally, we can also provide added value to their project with the data captured such as de-risking, assisting stakeholder engagement, and aid key decisions to be made, reducing costly issues, and eliminating potential schedule delays.
Similarly, our experience across the AEC industry combined with our digital capture expertise means we can leverage a variety of existing legacy data with capture outputs to deliver fully federated projects.
Veronica:
BIM is a core part of 'what we do' and Waldeck have been successfully delivering our client's projects in accordance with PAS 1192-2 for many years and have held BIM Level 2 Business Certification since 2017. With the introduction of ISO 19650-1 and 2 standards in 2018, Waldeck have readied ourselves and been awarded with ISO 19650-2:2018 certification demonstrating our business wide excellence and giving our client's confidence in the delivery of their BIM projects to this internationally recognised standard.
Although the ISO 19650 standards were formally released in 2018, we have only just started to see traction in projects requiring alignment to these new standards due to many of our public sector BIM projects being in-flight at the time of the launch. We therefore expect to see a lot more requests for delivery against these standards over the coming year(s), and our BIM Consultants have the knowledge and experience to provide support to client organisations and their supply chains to enable them to adopt and follow the processes and principles of BIM Level 2 to ISO 19650.
What's next for the team?
Both:
Going into 2022, the Digital & Technologies team already look to have another busy but exciting year ahead, with projects planned that will see our team grow as we keep pushing the limits of our technologies team offering.
---
To find out more about our Digital & Technologies offering, please don't hesitate to contact Amy or Veronica by calling 08450 990285.