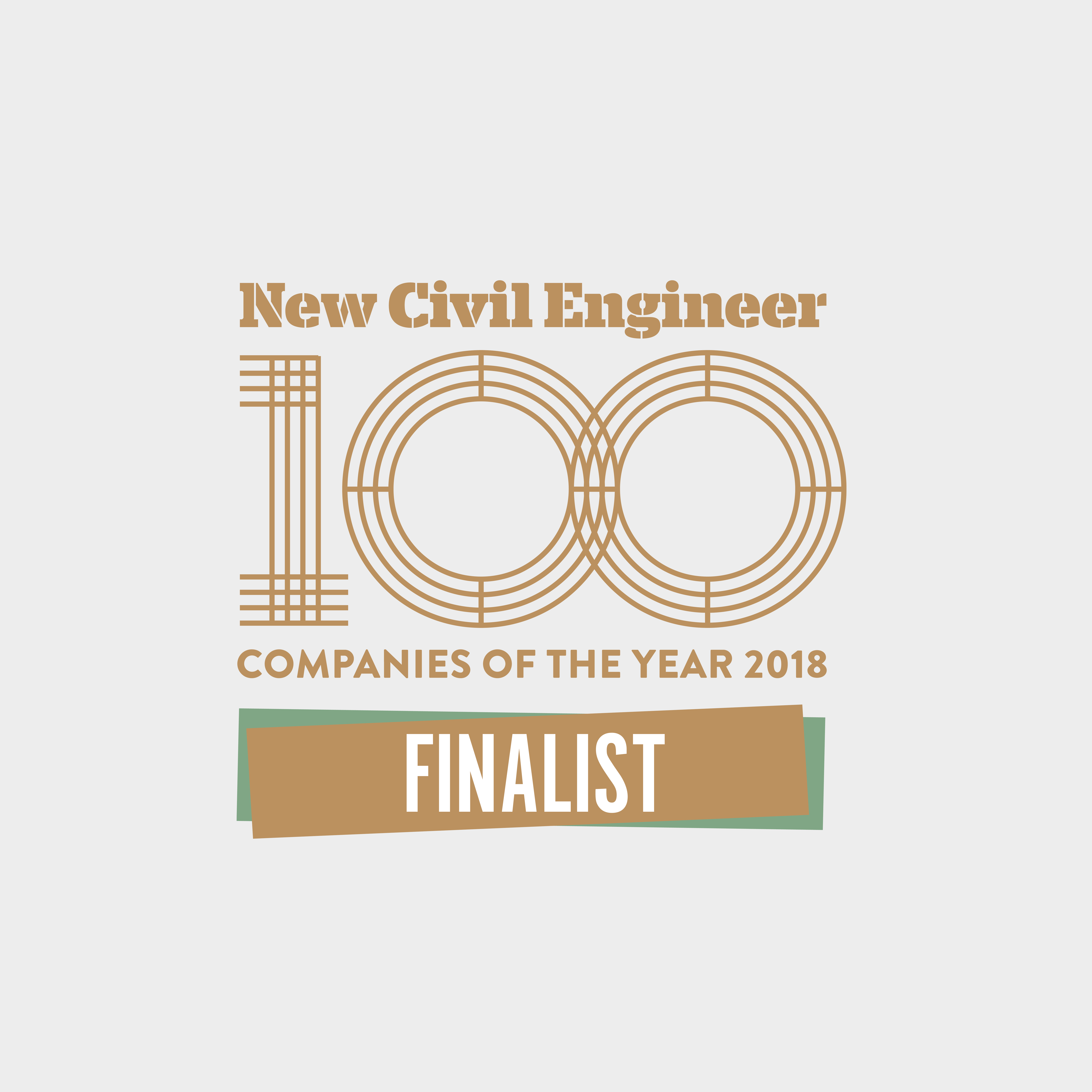 Waldeck has been shortlisted as a finalist in the 'Smart Operator' category of the 2018 NCE100 Companies of the Year Awards.
Before the awards, the finalists will now face a rigorous face-to-face interview with the NCE100 panel of judges, who represent the industry's leading clients, owner/operators and industry bodies.
Mark Greatrix who heads up Waldeck's Research and Development team, said: "The reason for the shortlist is the development of our Digital Reality Capture solution, which delivers unique intelligent capture and categorisation of assets, compared to other traditional field-surveying approaches.
"This solution is delivered in a virtual 3D environment, which enables our clients to understand their current assets and visualise them contextually."
Thrilled to hear of the shortlist, Paul Waldeck, Founder and CEO, commented: "I am particularly proud that we have been shortlisted for these prestigious awards and that our 'Digital Reality Capture' solution is gaining further industry recognition.
"The shortlist is further testament of the hard work and dedication from the team to continually develop innovative solutions that meet and address the industries needs and challenges.
"The NCE100 power list recognises the most forward-thinking, innovative firms operating in civil engineering today. These are the firms that are doing the right things, in the right way, to deliver the outcomes that benefit society. It's fantastic to be a part of that."
All NCE100 companies are firms that are driving the industry forward, increasing productivity, driving cultural change and delivering for society in the UK and worldwide.
The winners will be announced on 23 May at the Troxy, London.