The Charter recognises good employers who are supportive of the local area, aiming to encourage organisations in Lincoln to undertake socially responsible activities which benefit both their employees, the local community and the local economy.
Waldeck's Managing Director, Sue Wright, shares:
"We are delighted to have been recognised by the City of Lincoln Council as a socially responsible employer. With our Head Office being based in Lincoln and 25% of our staff living within the Lincolnshire border, we are proud to be able to give-back to our local community through various training, work experience, charity and community activities.

"We recognise how important it is for our team to feel like they are contributing to the areas that they live and work in, as well as being able to contribute to charities that are close to their hearts and we are proud to say we are able to facilitate that as a business."
As part of our submission we were asked to explain five ways in which Waldeck focuses on benefiting our local communities. some examples include:
One day's charity leave per staff member each year
We grant all members of staff one days annual leave per year to take part in a charity or community event of their choice, this has seen staff take on the three peaks challenge, the strathpuffer 24-hour bike ride in Scotland, a 24 hour game of golf and many others for local and national charities. In 2019 we raised over £7,000 as a business through fundraising for charities, this also included dress down Fridays and bake sales.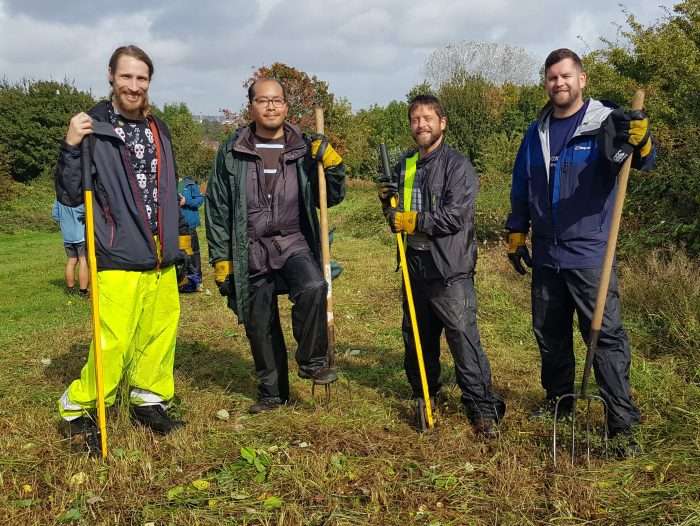 Work experience and placements
In 2018 and 2019 we had 15 students take part in a week of work experience across our offices. This included several students from local Lincolnshire schools: Lincoln UTC, The Minster School, Sir William Robertson Academy and St Georges Academy. In addition to this, we also visit schools and offer longer term placement options for University students who are looking to complete a year in industry as part of their degree.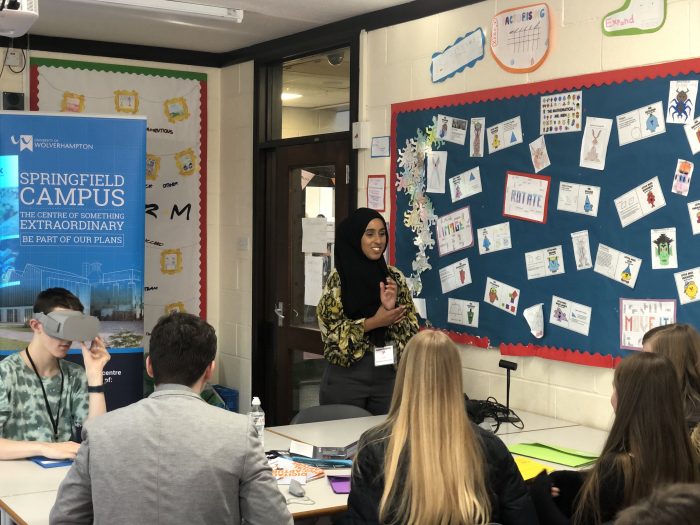 Educating the community
We are keen to support local schools and other activities where possible to share our knowledge. We often engage with careers fairs, national apprenticeship week, 'bring your parents to school day' (should this be school?) and other events, as well as speaking at local events such as Lincoln's recent #GoDigital Conference and Lincoln's Construction & Property Network where we shared our digital transformation journey with other local businesses.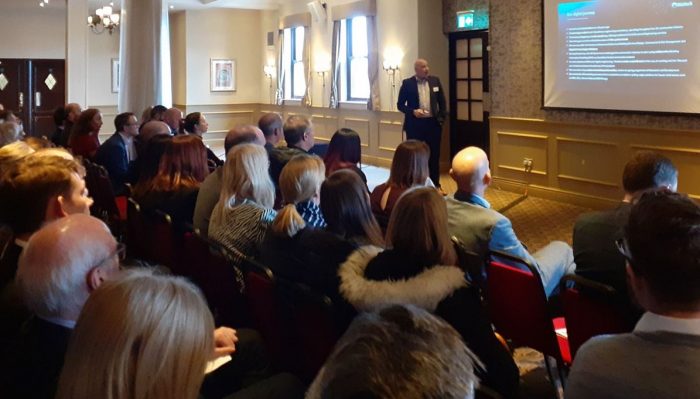 Growing our own talent
We recognise the huge skills gap in the construction and engineering industry, which is why we have our own in-house Apprenticeship and ICE accredited Graduate Training Scheme. We are always on the look-out for new local talent, that can embed into our project teams whilst training on the job and gaining relevant industry qualifications. Six of our Higher National Diploma (HND) apprentices have recently all graduated from Lincoln College as part of this programme.
Supporting local causes
Waldeck are keen to support local causes and groups, not only that affect our staff individually, such as grass-root sports teams, but also that affect those around us. For example, in December each of our 7 offices, located across the UK donated food and toiletries to local Trussell Trust food banks to support those in need over the Christmas period.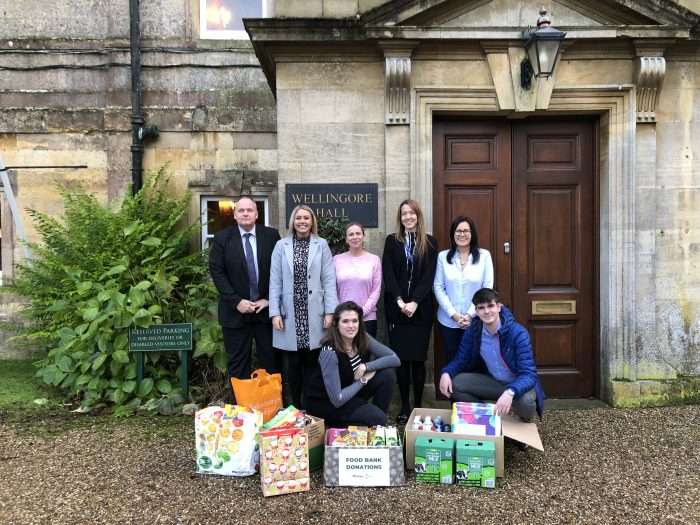 We were also asked to explain five ways in which Waldeck focuses on benefitting our employees:
Company funded professional memberships
Waldeck pays for each member of staff to have one professional membership of their choice; this is usually renewed on an annual basis and often includes memberships such as the 'Institution of Civil Engineers' and similar.
Great team environment, with company funded team events and socials
We give our staff a quarterly allowance to spend as a team for staff socials such as meals out, bowling, pub quiz nights and more! We also have Christmas parties and celebrate other events throughout the year.
Health and wellbeing schemes
We have a company sick pay scheme which kicks in after 6 months of service, we also provide staff with the option of a Healthshield Health Cash Plan, access to an Employee Assistance Plan and a well-being app for managing mental health. We also have a network of Emergency First Aiders and Mental Health First Aiders available across the business.
Recognition and encouragement for new ideas and innovations
Alongside CPDs and appraisals, we also recognise our team's commitment and dedication through service certificates for 5, 10 and 15 years' service to Waldeck. We also have in-house innovation awards, where anyone can be nominated and win a £100 voucher if they come up with a great innovation, solution or idea that is of benefit to the team, the business and/or our clients.
Staff perks schemes
We offer our staff additional benefits through a few different schemes including a cycle-to-work scheme, a high street discount scheme through provider, Sodexo and other perks such as life assurance after one year of service and Specsavers discount vouchers.